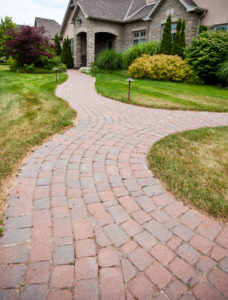 Concrete pavers can become faded after long periods of time. The location of the pavers is actually the biggest factor as to why they tend to become dull looking. Prolonged exposure to the sun, the rain and other elements can damage the surface of the pavers.
However, they can be restored to make them look almost as good as new!
Whether it is just a small patch job or the entire area, in just a matter of days we will make your brick work look as good as new. Job can entail lifting the pavers, leveling the base and relaying the brick, power washing, weed control and re-sanding.
Contact Information
Grand Landscape Design
15 Empey Street,
Brantford, ON N3S 7P9
(by appointment only)
Tel: (519) 751-1500
Fax: (519) 756-0519
Contact Us!
Snow Emergency Service
519-755-1627