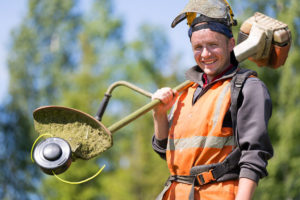 Your lawn won't become beautiful on its own! That's why you need the professionals at Grand Landscape Design to help. We have a proven system of success that has resulted in countless satisfied homeowners for over 25 years. From seasonal lawn care to snow and ice control, we can take care of it all for you.
Above all else, our team strives to deliver exceptional service that will exceed our customers' expectations. We do this by remaining reliable, honest, punctual, and professional.
As well as our weekly lawn care maintenance program, we also provide seasonal cleanups.
Contact Information
Grand Landscape Design
15 Empey Street,
Brantford, ON N3S 7P9
(by appointment only)
Tel: (519) 751-1500
Fax: (519) 756-0519
Contact Us!
Snow Emergency Service
519-755-1627